Do you want to sell online courses? You're not alone! Online courses are a great way to share your knowledge and expertise with others, and they continue to increase in popularity.
Online courses can be used for a number of different purposes. For example, you can use them as a marketing tool, affiliate channel, or revenue stream. You can also simply sell them to generate income from your knowledge. This article will explain how you can easily create and sell online courses using WordPress and WooCommerce, two excellent tools you can use for free.
Why Should you Sell Online Courses?
Online courses are an excellent way to grow your business if you want to share your expertise and subject-matter know-how. We're witnessing a growing knowledge economy, mainly fueled by artificial intelligence, automation, and the rise and bloom of the Internet. In fact, the eLearning market is expected to reach $325 million by 2025!
Nowadays, information is power, so more and more people are looking for online courses. The good news is: Yours can be one of them! So, let's go through the many benefits of this modality so you can see for yourself what curses can do for your business.
1 - Courses Help You Build a Loyal Audience
When you create good courses that attract people, you can build a loyal audience who will want to buy from you again and again. In time, this can lead to an increase in revenue, especially if you collect feedback from the customers so you can discover new opportunities for improvement. Constructive feedback can take your business to the next level, so don't be scared to ask your students what they thought of your classes to get others interested in what you do.
2 - Courses Can Give You a Sustainable Business Model
Online courses can help you create a viable business model where you can make money without physically producing or shipping anything. This is perfect for entrepreneurs running their businesses from home and who want a digital product portfolio. In many cases, you can also sell your courses long after you've created them, making them a reliable passive income option. In short: If you have any content that provides people with value, it can be monetized. A course is just an excellent way to do this efficiently.
3 - Courses Can help Establish Your Brand
If you're good at what you do, you can use your online courses to create a personal brand and establish yourself as an authority in your field. Perhaps you already have a blog, an author site, or a YouTube channel. A course can help solidify your position as a source of new knowledge and a thought leader! This, in turn, will help you attract more clients or customers who might otherwise not have known about you and motivate those who do to come back for more courses.
4 - Courses Can Train Your Customers Into Using Your Products
Online courses are a great way to support an evergreen onboarding system for your entire products and services portfolio. This can lead to decreased churn rates, higher lifetime expectations, and bring more referrals to your business.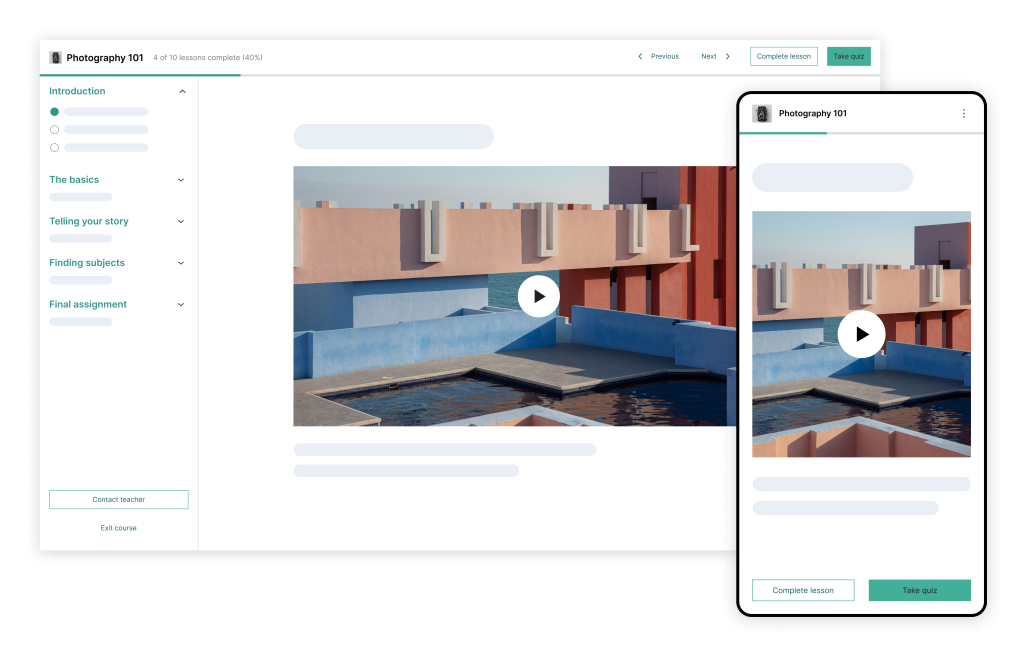 How Do I Sell Online Courses on my Website?
You can use your website to sell online courses in many ways. For example, you can create a dedicated page, define product attributes, and use WordPress plugins to create the content and organize it into lessons.
For all your course needs, we definitely recommend using WooCommerce. This popular eCommerce WordPress plugin has many built-in features that allow you to create an entire store just for selling your course!
WooCommerce offers a lot of functionalities that will come in helpful in creating online courses. Still, to make the best out of it, it's always a good idea to combine it with dedicated LMS plugins like LearnDash and Sensei for WordPress. While the first is a standalone LMS, Sensei integrates with WooCommerce and adds functionality to it - so you get the best of both tools.
If you want to learn more about using LearnDash with WooCommerce as a tool for selling an online course, there are plenty of reviews that point towards it being the right choice.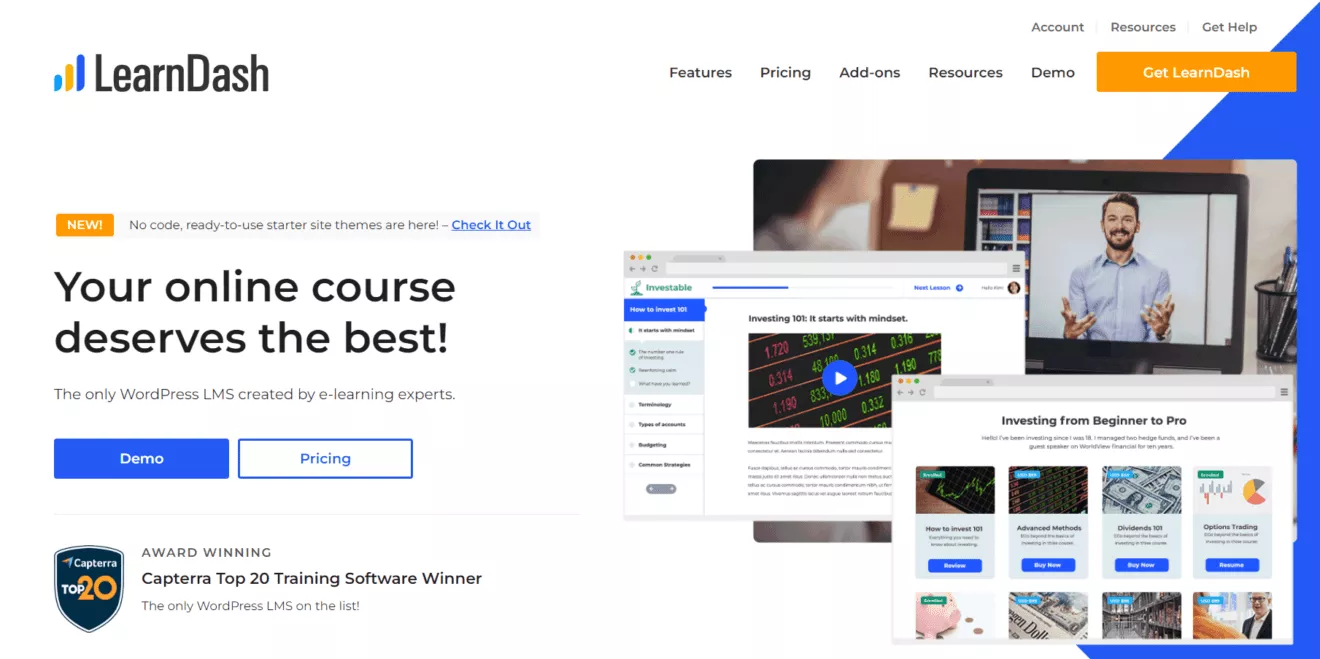 How to Set Up an Online Course Using WordPress + WooCommerce
It's extremely easy to set up your online course using a combination of WordPress and WooCommerce. Let's look at the steps involved in the process:
Choose a hosting provider. Some companies offer pre-installs of WordPress and WooCommerce, so make sure you shop around, as this can save you some time!

Install WordPress using a 1-click-installation or downloading it from WordPress.org.

Once your website is up and running, go to your Plugins page and look for WooCommerce.

Install and activate the WooCommerce plugin.
That's it! Now you have WordPress and WooCommerce. The next step is to pick a theme that supports WooCommerce (or create your own) and choose whether you want to extend the platform's functionality with more plugins.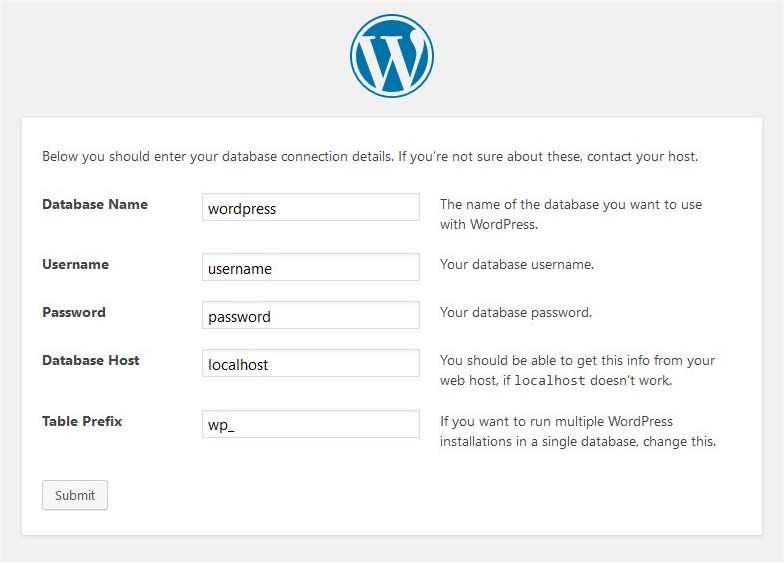 Tips for Creating a Successful Online Course
Creating an online course is, as we have covered, a great way of building and expanding your business and personal brand. We've gone through the basic configuration you will require to use WordPress and WooCommerce for your courses, but before we move on to some interesting extended features, let's quickly go through a few tips and tricks to make sure your lessons do great once they are online!
Pick the perfect topic: The first thing you should do when starting a course is choose a topic you love, that you are good at, and that you feel comfortable sharing. Of course, it also needs to fulfill a need for someone else too.

Check your course's market demand: Once you have an idea of what topics you can teach, make sure you check whether there's an actual demand for your course. A good tip is to look into the competition and check whether there's a gap you can take advantage of.

Create a compelling course: This goes without saying, but always try to fill your course with content your students will find valuable – and present it in an engaging way. Using videos, audio, and interactive materials is always a great idea. Lastly, organize everything in a nice structured way and start promoting your course!
Why Should You Use PeachPay?
PeachPay is a comprehensive checkout plugin which enables buyers to pay via multiple payment methods including PayPal, Stripe etc! It integrates with WooCommerce for features like coupon codes, discounts, flash sales, fee management etc which makes it perfect for selling online courses! It can be extended with other WooCommerce plugins for functionality like invoicing, which is great if you're offering a B2B course for businesses.
Other benefits of PeachPay include:
Reducing cart abandonment: By offering multiple payment options, you increase your chances of customers completing their purchase (many tend not to when they find out that after they had added items, there are only one or two payment alternatives)

Improving purchase journey: PeachPay can help you reduce the time it takes for visitors and users to add items to their cart and finalize the purchase.

Reducing human error: The plugin is perfect for reducing errors caused by customers entering incorrect information when making purchases. Customers can even use QR code links to ensure the buying process is easy, fast, and safe.
PeachPay also offers fraud protection through its integration with Stripe. If someone tries to make an unauthorized purchase using stolen information or credentials, they will get automatically blocked. This ensures that only genuine customers who have access to funds in their bank accounts can make purchases on your site, which in turn improves conversions and reduces chargebacks!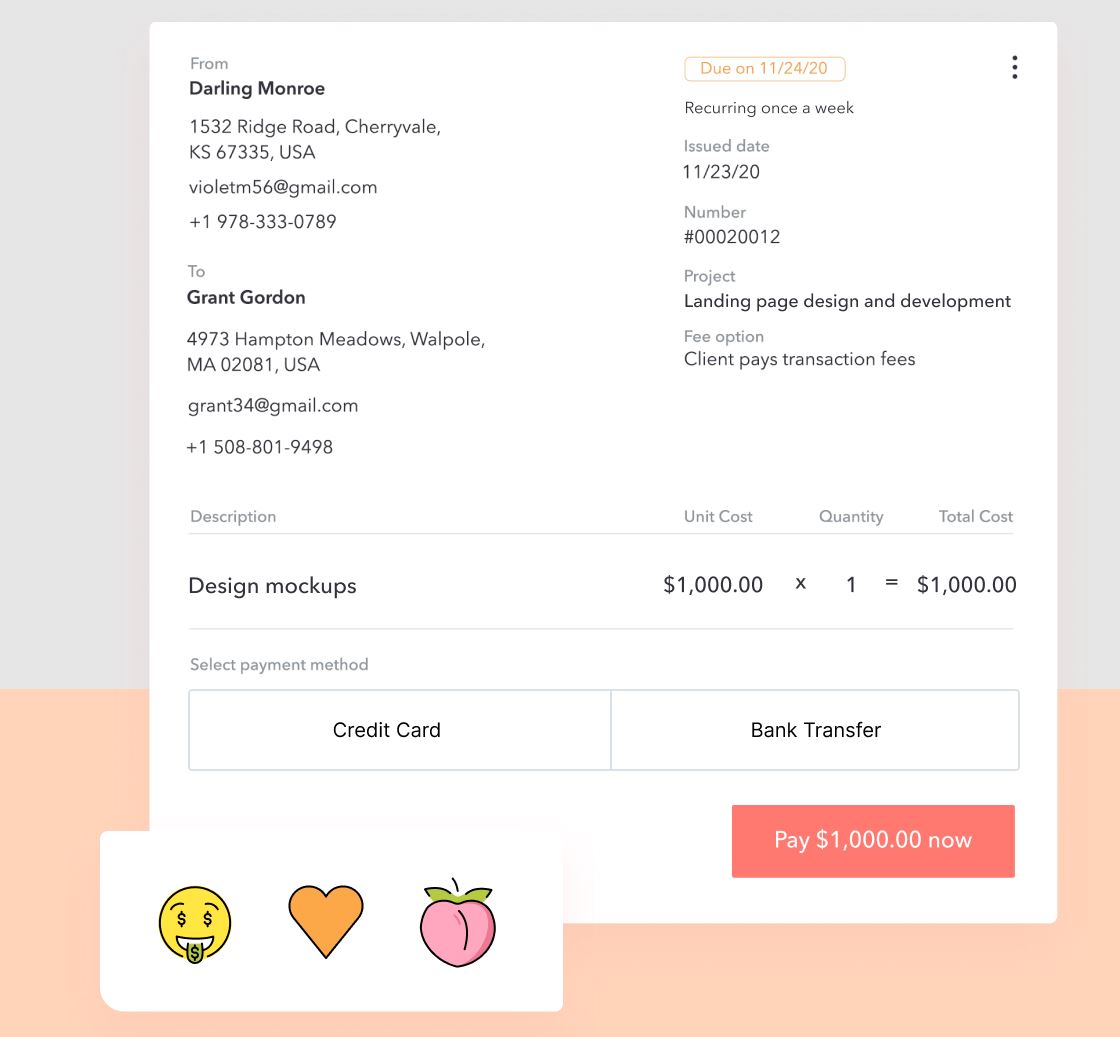 Sell Your Skills Online
Selling online courses is an excellent idea for growing your business! Offering classes can help you share your knowledge with others and give you access to new markets, particularly if you offer digital products like ebooks or digital courses (as opposed to physical ones such as books and tickets).
If you want to sell online courses, WordPress and WooCommerce are the best platforms you can use. Not only are they easy to set up and customize according to your needs (you don't need any coding skills!), but they also support multiple integrations. For example, you can combine them with popular payment gateways like PayPal without the need to add a separate payment plugin.
The bottom line is: If you have a skill, an idea, an audience, a passion, or some content you deem valuable, you will want others to see it. The best way to do this is by creating an online course and start generating revenue by doing (and showing) what you love. With all these benefits at hand, there's no reason not to give selling online courses a try!