As an online merchant, you probably want to make the process of buying from your WooCommerce store quicker and easier. People love shopping online because it is convenient. Unfortunately, many online stores seem to complicate the checkout process.
According to a recent survey, two-thirds of online shoppers want the checkout process to be 4 minutes or less. 28% want it to happen under 2 minutes. A guest checkout option would give such shoppers a much faster way to complete their purchases. Setting up a guest checkout option simplifies the checkout process for your customers by removing the need for them to create or log in to an account. It is also an easy way to reduce cart abandonment, which will in turn help to increase sales conversions.
How do you set up a WooCommerce guest checkout option in your online store? In this post, we'll explore two different options to set up a guest checkout in WooCommerce.
Guest checkout: Why should you enable it?
According to Capterra's 2022 Online Shopping Survey, 43% of online shoppers prefer guest checkout. Despite already having an account with the store, 72% of shoppers still prefer to use the guest checkout option.
Have you enabled the WooCommerce guest checkout option? If you have not, here's why you should.
It streamlines your order process
Enabling WooCommerce guest checkout on your website can make the order process easier. Your customers do not need to create or log in to an account, which saves them time during the checkout. If you are targeting customers who want to make frequent and quick purchases, a guest checkout option could be an excellent choice for your WooCommerce store.
Reduce cart abandonment
According to a study by the Baymard Institute, 24% of online shoppers abandon their cart if the guest checkout option is not available, and it is mandatory for them to create an account. 26% of users cite a lengthy or complicated checkout process as their main reason for abandoning online purchases. E-commerce businesses all over the world lose a staggering $18 billion in annual sales revenue due to cart abandonment. A WooCommerce guest checkout option simplifies the order process. An optimized order process prevents unnecessary cart abandonment, which in turn increases your sales conversion rate.
Lower level of commitment
A lot of shoppers hesitate to share their personal information with retail companies. The WooCommerce guest checkout option is ideal for such customers since brands do not retain the information that they enter at the checkout process. Such users are more likely to convert if they are not forced to create an account before making a purchase.
Answer consumer's preference
As mentioned earlier, 43% of consumers prefer to use guest checkout when making an online purchase, regardless of frequency or AOV. By enabling the WooCommerce guest checkout option, you give your customers what they prefer. 74% of online shoppers prefer guest checkout because they feel it is a lot faster than creating a new account. 56% of people don't want the hassle of remembering the login details of another online account. 47% prefer the guest checkout option because they do not have to offer a lot of personal information.
Setting up the WooCommerce guest checkout option on your website
There are two ways to set up the WooCommerce guest checkout option on your website:
WooCommerce's built-in guest checkout functionality is very simple to set up. Although simple, there are limited customization options. Plus, it isn't the most user-friendly. If you want an advanced and customized checkout process, we recommend using a plugin.
Manually enabling WooCommerce guest checkout
Enabling WooCommerce guest checkout for your online store is pretty straightforward. You can set it up in just a few basic steps, without any prior technical knowledge in this field.
Step 1: Go to the Settings page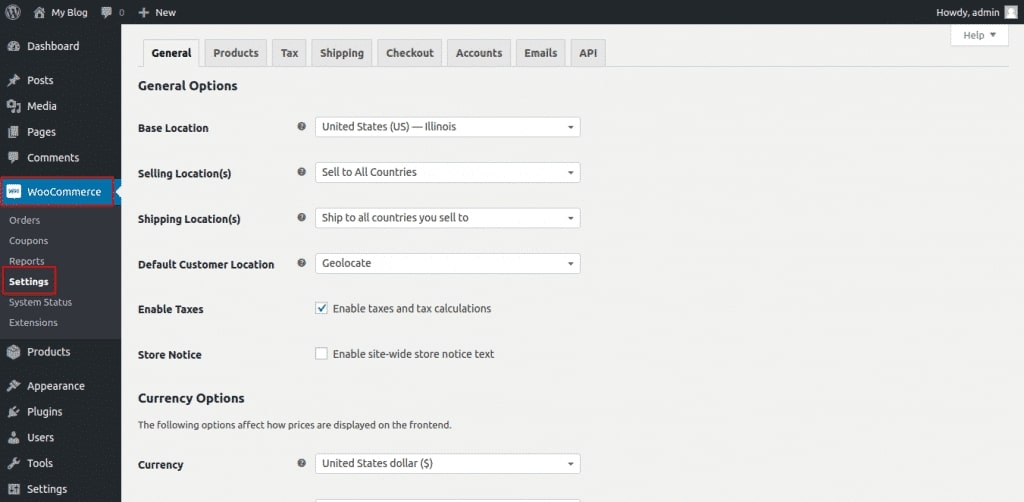 Go to the Settings page on the WooCommerce dashboard.
Step 2: Under Accounts and Privacy enable guest checkout
On the settings page go to Accounts and Privacy. Look for the option that says "Guest checkout." Select the option that says "Allow customers to place orders without an account."

The second option under Guest checkout says "Allow customers to log into an existing account during checkout." Ensure to check this option too. By allowing both options, you give your customer the option to either choose their existing account to make a purchase or the WooCommerce guest checkout.
Step 3: Save the changes
After making the necessary changes, ensure to save the changes. It is always a good idea to check the front end before you leave the website.
WooCommerce's built-in guest checkout functionality is very straightforward to set up but is less suitable if you want advanced features or customization options. In these cases, it is better to use a plugin.
Enabling WooCommerce guest checkout using a plugin
A plugin offers greater flexibility when creating your guest checkout. However, there are so many plugins available that it can often be difficult to know which one to choose.
If you want to set up WooCommerce guest checkout on your website, there are several plugins you can choose from. However, many plugins require additional fees and may also have a complicated setup process. Some of them also have poor customer support. For this reason, we recommend PeachPay, a customizable one-click checkout window built to combat cart abandonment.
Most importantly, with PeachPay you get the best of both worlds: account creation and guest checkout! PeachPay will remember the information of past customers WITHOUT forcing them to go through the hassle of creating an account.
WooCommerce guest checkout with PeachPay

According to users, PeachPay is a must-have if you have a WooCommerce business, and it is free. With PeachPay, you can add an Express checkout option for all products in your store. It gives you complete control over how you want to style the checkout button in terms of size, color, placement, and so on.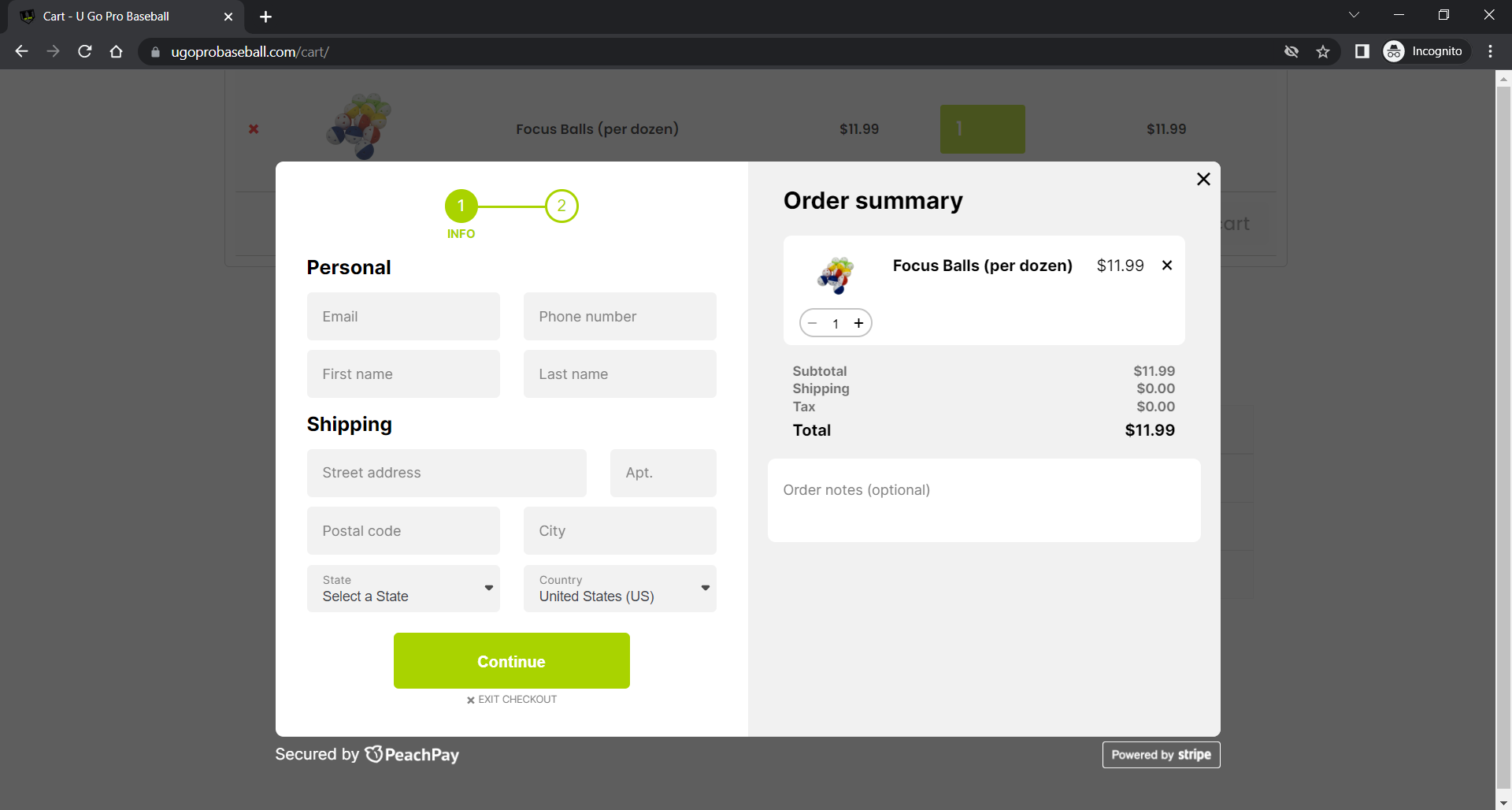 When a buyer clicks on the Express Checkout button, the checkout window pops up. As you can see, you get all the features of the cart page on the checkout window too. If a buyer needs to edit the content of the cart, they can do so on this page itself.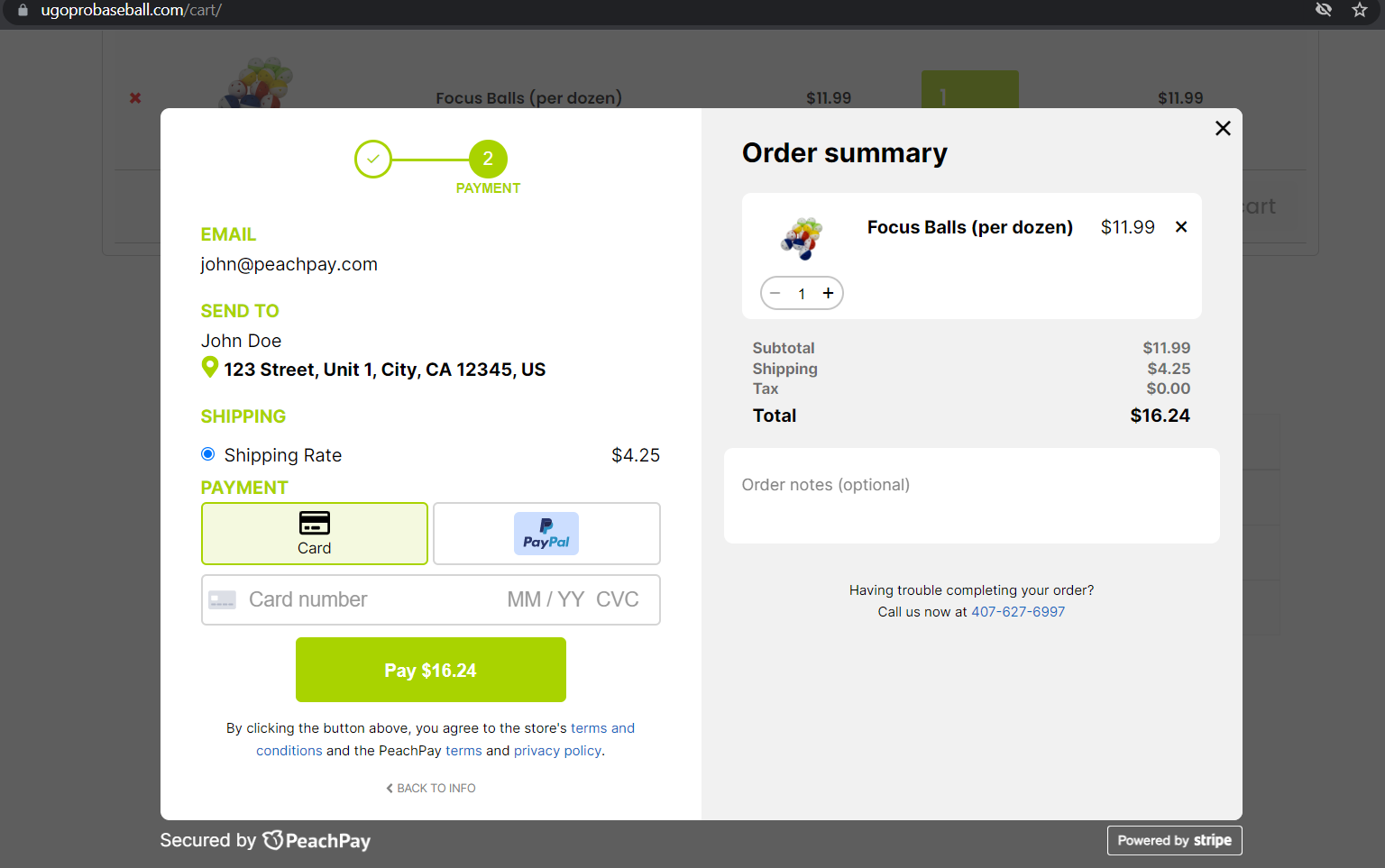 Unlike the default checkout option of WooCommerce, PeachPay offers a more optimized checkout form. Everything that you can find on the WooCommerce checkout page is available on PeachPay's checkout window, including shipping, billing, and payment information. But PeachPay is quicker, more user-friendly, and requires lesser effort from the user.
PeachPay also works seamlessly with many payment gateways, such as Stripe and PayPal. It can, therefore, work as an integration plugin for these gateways too.
What makes PeachPay stand out from other plugins?
PeachPay offers many benefits which make it stand out from other plugins. Here's why it is the best plugin to optimize your WooCommerce guest checkout.
Completely free – PeachPay is completely free. There are no hidden fees or extra costs. Despite being free, it comes with a wide range of features needed to create a better checkout experience for shoppers at your online store. You also get free customer support.

Several customization options – You can customize the entire layout and design of your checkout window with PeachPay to match your WooCommerce store's brand. You can customize everything, from the button color to the width of the checkout window. You can customize your WooCommerce guest checkout in any way you want to create a more user-friendly experience that reduces cart abandonment and boosts conversions.

No code – You don't need any coding knowledge or technical expertise to set up PeachPay. It is pretty simple to set up and you can have it up and running in just a matter of minutes.

Faster checkout – PeachPay allows users to check out directly from any product page instead of going to the cart page. By offering quicker checkouts you can create more sales in your WooCommerce store.

Passwordless checkout – PeachPay remembers the information that a customer had entered previously. By using PeachPay to create the WooCommerce guest checkout, you can give your repeat customers access to passwordless one-click checkout from any page of your website.

Streamlined checkout process – Since PeachPay allows customers to check out from any page of your website, you create an optimized and faster checkout process for your customers. A streamlined checkout process leads to increased conversions and reduced cart abandonment.

Support for upsell items and discounts/coupons – PeachPay has built-in functionality to add a coupons section to your checkout window, which integrates automatically with any existing WooCommerce coupons that you have set up. You can also choose to include any upsell items configured with native WooCommerce settings on your PeachPay checkout window.

Support for 6 popular payment methods – PeachPay supports 6 payment methods, including Stripe, PayPal, Apple Pay, Google Pay, Klarna, and AfterPay. You can also integrate the Buy Now Pay Later solutions offered by Klarna and AfterPay. Giving your customers an option to purchase now but pay later will be useful for boosting sales.
Conclusion
Setting up WooCommerce guest checkout for your online store comes with many benefits. Having a faster checkout process streamlines the order process, increases conversions, and also reduces cart abandonment a great deal. The faster your checkout process, the more sales you can get. However, instead of opting for the default WooCommerce checkout option, plugins offer much greater flexibility.
PeachPay is the best solution for setting up guest checkout functionality on your WooCommerce store. It is a fully-customizable plugin and very easy to set up. You do not need any prior technical knowledge and setting it up only takes a few minutes. Online shoppers prefer to use a variety of payment methods. PeachPay supports all popular payment methods, such as PayPal, Apple Pay, Google Pay, and more. If you offer Klarna and AfterPay to your customers, you can also integrate their Buy Now Pay Later feature into your online store. The best part- PeachPay is entirely free and with free customer support
Check out PeachPay and start streamlining your checkout process today.