E-commerce is getting more and more popular every day, and with it comes a need for easy and secure payment methods. WooCommerce, integrated with leading payment solutions like Stripe and PayPal, is bringing incredible solutions to modern issues related to the world of digital commerce. Now, thanks to PeachPay, it just got even easier for merchants to add Venmo, an incredibly popular payment platform, to their WooCommerce store. With PayPal Checkout for WooCommerce available through PeachPay, merchants can now offer the convenience of Venmo Pay to their customers with a simple integration.
The combination of PayPal and Venmo through PeachPay allows customers to make fast and secure payments to merchants with a few simple steps.The user experience is modern and intuitive, with easy navigation and integration of both platforms, offering customers the ultimate convenience of one-click payments and checkouts. With the combination of PeachPay's no-code payment solutions, merchants and customers can enjoy a truly streamlined payment process.
Overview
In order to install the plug-in for PayPal in your WooCommerce store, click the link here.
This leading payment solution is user friendly and intuitive, making it easy for both business owners and customers alike to make and accept payments, whether they are shopping online at an e-commerce store, buying a subscription product, or booking services through a service provider.
With PayPal Checkout, customers can pay quickly and securely with just a few clicks, while businesses can benefit from seamless customer checkout experiences that help to boost conversions. This checkout option is also ideal for merchants who may not have the resources to build and maintain their own payment processing system, allowing them to quickly access payment services and leverage the PayPal network for better worldwide payments processing.
By integrating Venmo into the PayPal Checkout for WooCommerce with PeachPay, customers are able to pay with their Venmo and save time. You can instantly accept card payments, as PayPal integrates with your existing WooCommerce store, without the hassle of setting up additional accounts or kinks, or having to worry about merchant onboarding and certification.
To upgrade the installed PayPal Checkout for your WooCommerce store, click here. This guide will demonstrate how to add the Venmo plug-in to your PayPal checkout.
Whether your customers prefer to pay with credit cards, PayPal, Venmo, or other methods, this payment gateway offers a secure and efficient solution to accept any type of payment. Now, companies that use WooCommerce can enjoy the benefits of a leading payment gateway like PayPal with the additional convenience of Venmo.
Benefits
PayPal Checkout for WooCommerce with Venmo through PeachPay is an exciting new way to make payments. By integrating PayPal and Venmo into the WooCommerce platform, businesses are able to increase their customer base and payment efficiency.
There are several key benefits to using the PayPal Checkout integration with Venmo through PeachPay. Customers can access the convenience of using their favorite payment gateway, while merchants benefit from increased customer loyalty and a streamlined customer experience. In addition, businesses can create rules to optimize their checkout process and define how each payment should be processed.
Best of all, PeachPay is free to set up and can be used for different payment types, including PayPal, Venmo, and Stripe. This allows merchants to accept payments from more customers and simplifies the process of integrating different payment options. Plus, businesses gain access to valuable data and insights to help them increase customer loyalty, reduce cart abandonment, and shrink total transaction times.
PayPal Checkout with Venmo through PeachPay is a powerful, time-saving way to grow your business. From convenient payment options to valuable customer insights and increased customer loyalty, businesses can benefit from the convenience of integrated payment systems and the power of PeachPay data.
Step-By-Step Instructions
Ready to get started with a streamlined payment solution for your WooCommerce store? Here's a step-by-step guide to setting up PayPal Checkout with Venmo through PeachPay.
First, sign up for a PayPal account and link a valid bank account to it. You can use this link here to sign up as a merchant (Business Account) on PayPal.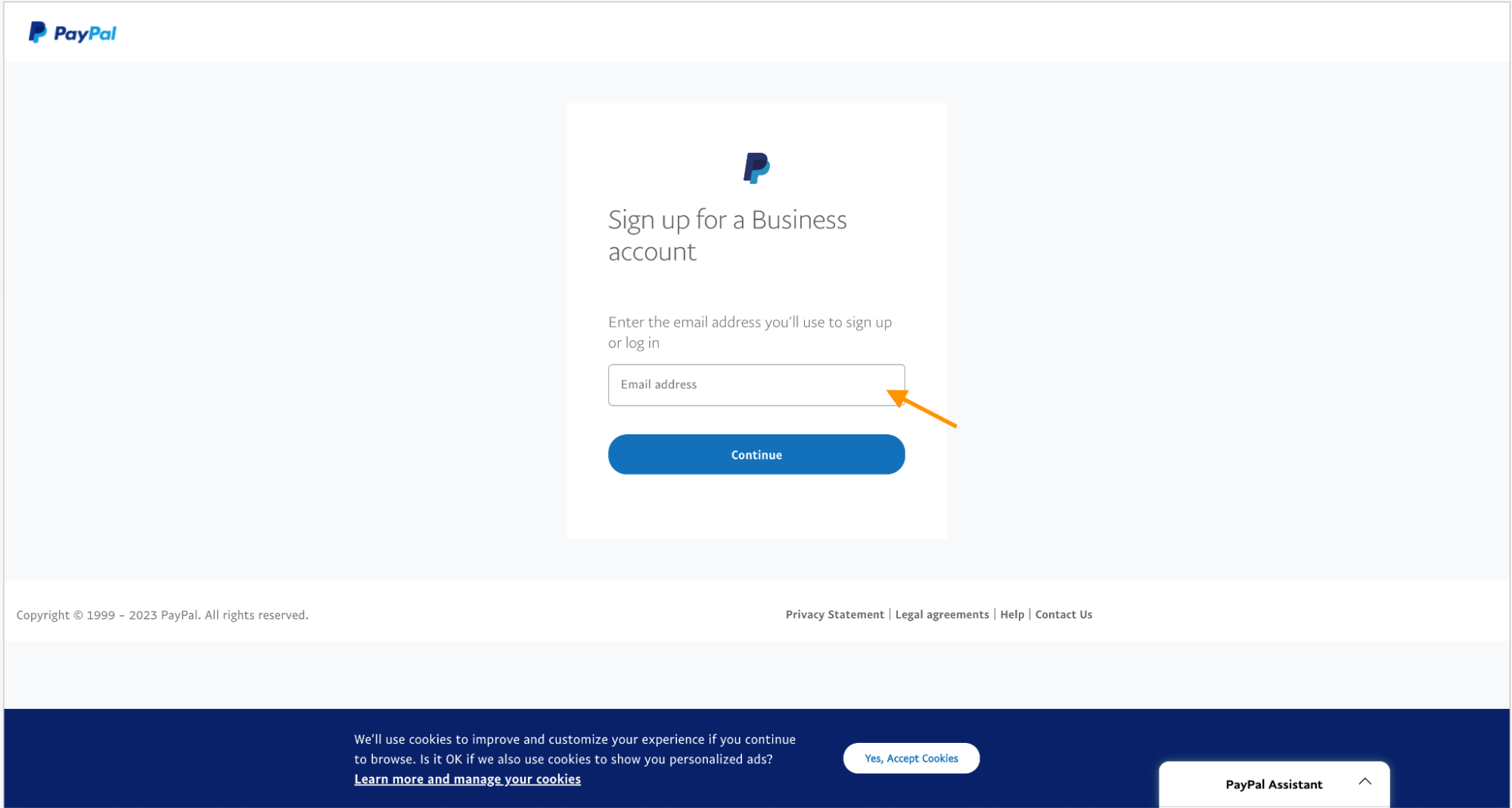 Follow the prompts on the screen to set up the account.
Once that is done, head over to WooCommerce and then Click the PeachPay Settings.

Select the PayPal option and follow the on-screen instructions to connect your PayPal account to your WooCommerce store.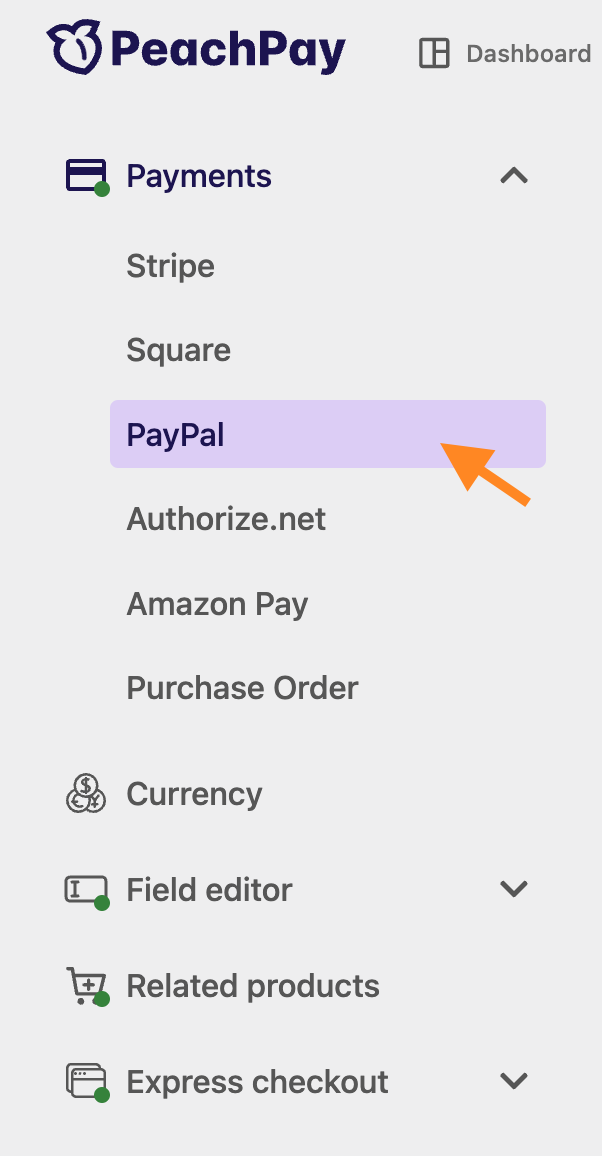 Next, you will need to link the PayPal business account you created with PeachPay utilizing the link button.
Clicking the link will open another tab with the PayPal link page. After you reach the page, enter your email and all other credentials for login, and PeachPay with configure itself to enable PayPal.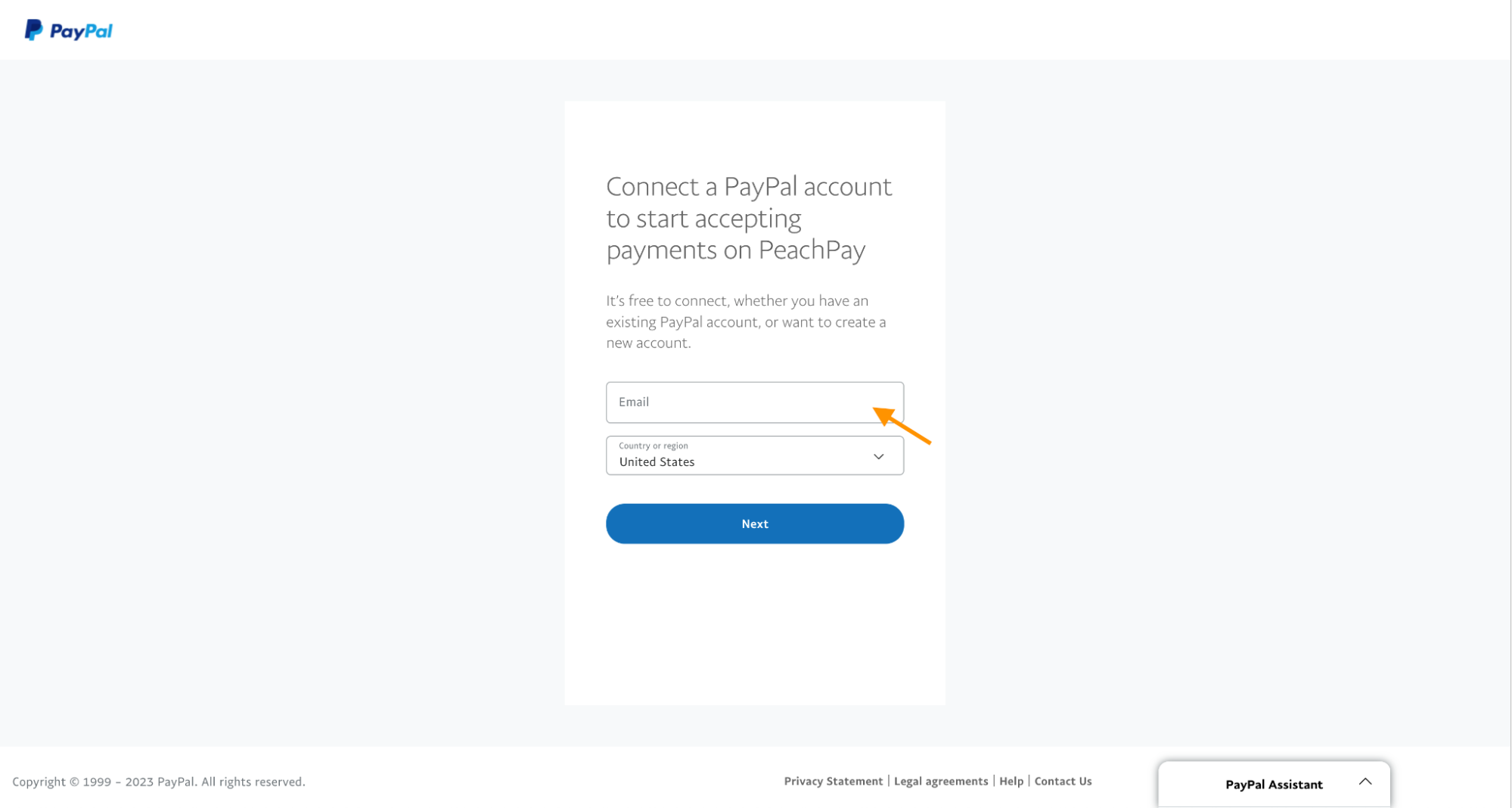 Once you log in, you will be redirected to the PeachPay "Settings" page where you should see an account linked approval: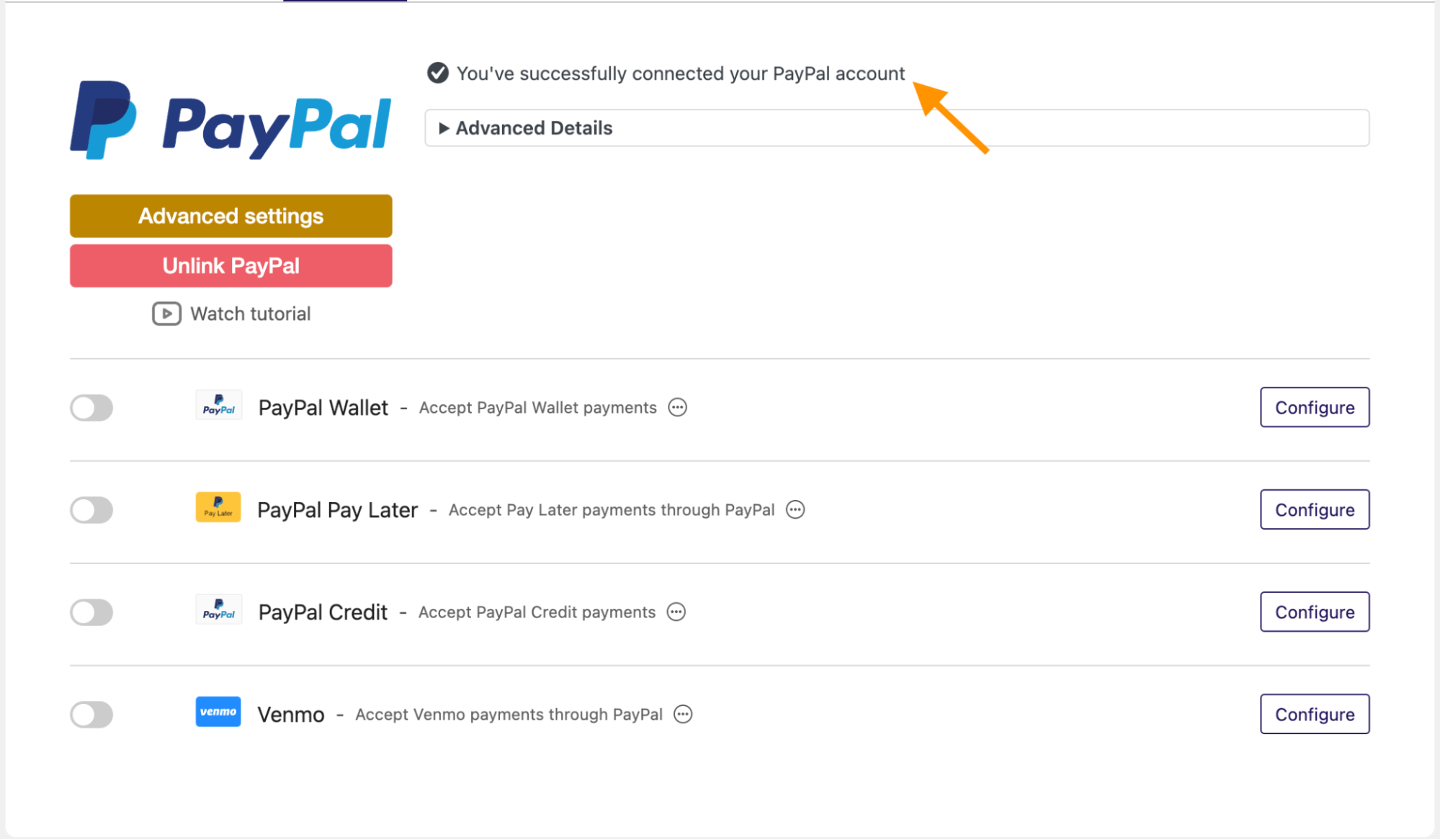 Enable Venmo using the dial: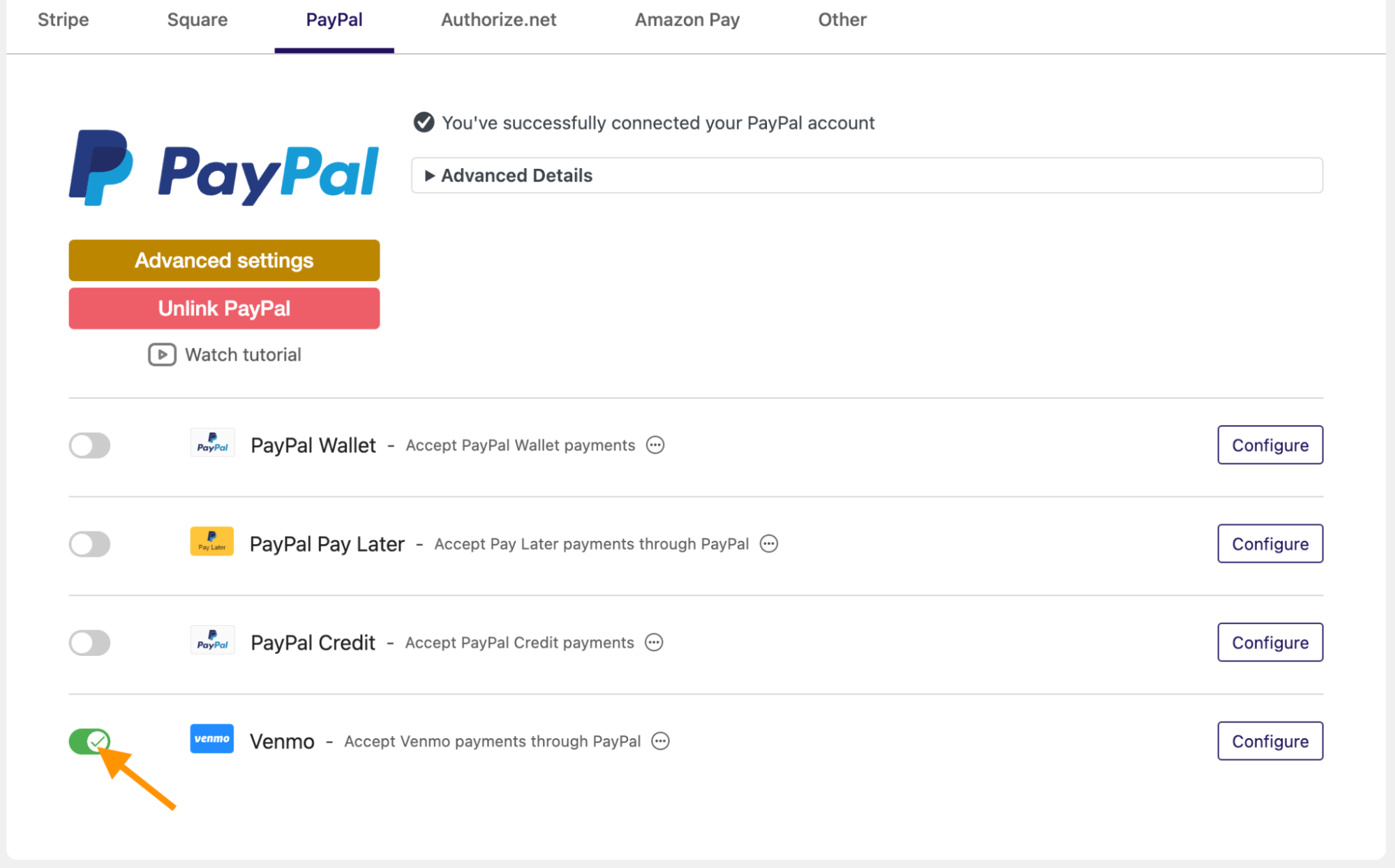 Now your store is ready to accept payments through PayPal and Venmo! All that's left to do is to make sure the payment options show up on your WooCommerce store. Navigate to the "checkout" page and make sure it is working.
Finally, test payments on your store. You should see the PayPal Checkout and Venmo payment options available. Let some friends or family members make some test purchases; this will help you make sure everything is working properly.
That's it! Now you're all set up to accept PayPal Checkout and Venmo payments through your WooCommerce store. Enjoy the convenience and ease of use of streamlined payments with PeachPay!
Troubleshooting Tips
When using PayPal Checkout with Venmo through PeachPay, it's important to be aware of any potential problems that may arise. PayPal Checkout with Venmo is a secure and efficient way to pay, but with any online payment platform, there can be issues.
To help mitigate any possible issues, here are some troubleshooting tips:
Check your internet connection. Weak signals can cause interruption and slow down the process making it difficult to complete the payment. Make sure you have a reliable and secure connection prior to initiating the checkout.

Verify your account information. You must provide accurate information when creating an account with PayPal Checkout. Any incorrect information may disrupt a secure payment due to incorrect authentication.

Contact customer service. If you experience any technical difficulties or have any other issues that are out of your control, contact the customer service team. They will be able to help you better understand any features or bugs that may be preventing you from processing your payment.

Read the FAQs. Most payment platforms have an FAQ page with information about common issues and their solutions. This is a great place to start if you're having any trouble with your payment.

Double check your payment details. Once you think everything's in order, take an extra minute to double check all the payment details before submitting. An un-updated card number, an incorrect payee, or an incorrect amount can cause payment problems.
Following these tips will help ensure you have a successful and secure payment experience when using PayPal checkout with Venmo through PeachPay.
Please reach out to PeachPay support for integration help. We are just an email away - [email protected]
The integration of PeachPay and Venmo with PayPal Checkout for WooCommerce is a boon for merchants and customers alike. All it takes is a few simple steps for merchants to ensure speedy, secure payments for their customers through a platform that has international reach and brand recognition. Moreover, the integration with Stripe means that merchants don't have to give up all the other payment services they use on their WooCommerce store. Finally, the integration of Venmo in PeachPay brings the convenience of peer-to-peer payments, allowing customers to enjoy a more frictionless and enjoyable shopping experience. All in all, this combination of services can truly open up opportunities for merchants and customers around the world.