The [WooCommerce plugin](http://woocommerce.com) for [WordPress](http://wordpress.org) is a flexible solution that offers support for several payment methods. This includes [PayPal](http://paypal.com) and [Stripe](http://stripe.com), which are practically equal in terms of features, functionality, ease of use, and security. However, the PayPal gateway is one every WooCommerce store should offer.
If you want to offer a WooCommerce PayPal checkout but don't know how to begin, you can use a dedicated WordPress plugin. However, there are lots on the market, and you'll need to choose the right one for your needs.
For this post, we're going to compare some of the best PayPal WooCommerce plugins around. However, first we're going to discuss why adding PayPal to your checkout should be non-negotiable.
Why You Would Want to Offer PayPal at Checkout
Since 1998, PayPal has been a leader in online payments across the globe. In fact, 22 percent of all US-based online e-commerce transactions use PayPal, and it has 360 million users.

One of the main reasons it has this large user base is due to its level of security. For example, it encrypts your bank and credit card information in order to keep it away from malicious users. If you do encounter fraudulent activity that impacts your finances, PayPal provides dedicated and helpful assistance.
What's more, PayPal is simple to use and easy to set up. For example, you don't need to add your own financial details to make payments, which means you can run through the checkout process faster. In turn, this improves the customer experience. For store owners, PayPal can offer seamless integration with your shopping cart, without the need for any custom requirements or design work.
How to Offer PayPal at Checkout in WooCommerce
While WooCommerce does use PayPal by default, and there are options within its settings to help you set it up, there are also limitations.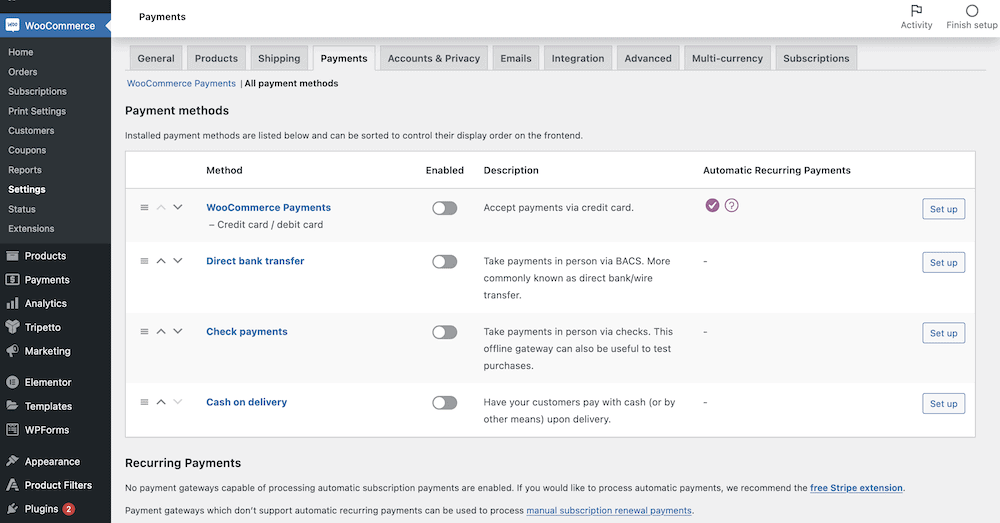 Because of this, you'll want to consider one of the many other PayPal WooCommerce plugins on the market. Each one has its own strengths and focuses, and one could suit your needs better.
For example, it's important to think about how you want the shopper to interact with your checkout and choose a PayPal plugin that reflects on their needs, and the support you want to provide. The goal is to find a solution that's simple to use and understand, while providing as much functionality as you need.
The 6 Best PayPal Plugins for WooCommerce
While there are a lot of solutions on the market, you'll want to understand the features you need, how the cost will impact your budget, and other important factors.
Over the next few sections, we're going to show you six of the best PayPal plugins for WooCommerce on the market. If you want to see what each PayPal plugin offers at a glance, check out our summary:
For more in-depth analysis, keep reading – we'll start with our top pick.
Key features: Window checkout, one click checkout for returning users, full customization, quick setup
Payment options: PayPal, Stripe, Apple Pay, Google Pay
5/5 stars (4 reviews) • Free
If you want a quicker checkout, more sales, and a greater number of happy shoppers, PeachPay will be at the top of your wishlist.

It gives your business a slick checkout window that helps you to streamline the whole buying process. Unlike with a checkout page, customers won't need to leave your site or even an individual product page to pay. This is just as valid for mobile buyers – especially given that half of all shoppers do so from small-screen devices.
It's one of the best WooCommerce checkout plugins for a number of reasons:
Your buyers can skip the cart page and check out straight from the product they are on.

You have full customization and configuration of the checkout window, without the need for code.

There are lots of payment gateways that integrate with PeachPay. Of course, PayPal is one, but you can also use Stripe, Apple Pay, Google Pay, Klarna, Afterpay and more – with others slated for future integration.
Because it helps you manage your online payments better, you can increase your conversion rate, boost your Average Order Value (AOV), and reduce shopping cart abandonment. PeachPay appears on the cart page too, and given that you can integrate native WooCommerce cross-sells and upsells, you can maintain a fantastic AOV regardless.
Key features: PayPal Express Checkout integration, payment summary information within WordPress, a choice of official button styles
Payment options: PayPal only
4/5 stars (5 reviews) • Free
Next up, we have YITH PayPal Express Checkout for WooCommerce. This is a popular PayPal WooCommerce plugin with a number of positive reviews from its user base.

Once you install and activate it, you can display a checkout button on the dedicated WooCommerce checkout page. What's more, you can also display this button on individual product pages, or the cart page.
It comes with a raft of features and functionality that will suit many stores:
While the plugin integrates PayPal's gateway, the buyer doesn't need to have a PayPal account to use the checkout functionality.

You're able to show the WooCommerce PayPal checkout screen in a pop-up window. This means the shopper doesn't need to leave your website to carry out a purchase.

There are ways to customize the checkout button using PayPal-approved designs.

You'll be able to choose whether you process payments straight away, or let the customer pay later.
With this last point, you have even more flexibility. For example, you can set up the checkout options so that you use immediate payments as default. Also, you can disable other forms of payment, such as e-checks.
What's more, YITH PayPal Express Checkout for WooCommerce is free to download and use. The only payment will be PayPal's transaction charges.
Key features: Flexible PayPal payment options, first-party WordPress integration, connects to other WooCommerce extensions
Payment options: PayPal only
1.5/5 stars (187 reviews) • Free
If you want an 'official' solution in order to enable PayPal integration,
WooCommerce PayPal Payments will be your option. However, it might not be the best answer, for a few reasons.

First off, let's discuss what the PayPal plugin does:
You can integrate the familiar PayPal checkout buttons onto product pages, cart pages, and the checkout screen itself.

It lets you accept debit card and credit card payments from the likes of Visa and Mastercard, local payment methods, and more.

There are extensive currency options – ideal if you want to take payments from around the world.

The plugin offers compatibility and integration with other first-party WooCommerce extensions.
With this last point, you can leverage extensions and add-ons such as WooCommerce Subscriptions. This lets you implement a greater number of payment options, and offers flexibility for your customers.
However, all is not rosy with WooCommerce PayPal Payments. Despite it being a first-party extension, customer reviews are poor. The WordPress.org website notes that it has a 1.5 out of five star rating – one of the worst on the WordPress Plugin Directory, given the number of active installations.
Users complain about the number of bugs, the lack of support, and other issues relating to the plugin. As such, you might want to consider another option that's more dependable.
Key features: Simple setup and usage, straightforward PayPal sandbox testing mode, flexibility in its experience
Payment options: PayPal only
4/5 stars (23 reviews) • $0–149.99
Next, we have a PayPal WooCommerce plugin that does what it says on the label. Easy PayPal Buy Now Button lets you add the button almost anywhere on your WooCommerce site.

It has a number of interesting features that could help you integrate PayPal into your site:
The plugin uses a custom 'inserter' that lets you specify an item name, price, and other information. From there, the plugin will create the button for you, and you can use a shortcode to place it on your site.

It supports a number of different currencies, so you can take payments worldwide if necessary.

You have the option to choose from a number of different PayPal button designs (although less than other solutions).

There's a handy testing mode that lets you access the WooCommerce PayPal checkout through a sandbox setup. This is crucial if you need to test out the checkout functionality before you go live.
While this plugin is free, there's also a premium version that offers you more functionality. For example, you can view your sales totals from the WordPress admin screen, gain more flexibility with how you charge tax, and much more.
Because there's a free version and a premium version, the functionality for the former is limited. In fact, we'd say that the all-around feature set for both editions is not as comprehensive as other options.
Also, while the plugin has good reviews, some older and lower-rated comments discuss how Easy PayPal Buy Now Button doesn't work with popular editors such as the default Block Editor and Elementor. As such, make sure you test out the functionality in full before you proceed.
Key features: PayPal smart checkout integration, accepts all manner of PayPal transactions, plenty of customization options
Payment options: PayPal only
4.1/5 stars (54 reviews) • $0–189
It could be that you enjoy the checkout experience of using the default WooCommerce PayPal option, but don't like its limitations. Consider the PayPal Express Checkout Payment Gateway for WooCommerce plugin akin to a supercharged version of the default payment options.

Of course, this extension for WooCommerce will let you integrate PayPal into your site. However, it can do more for you and your customers:
The plugin can use PayPal's smart checkout functionality to detect the location and currency of a customer. This reduces the number of clicks they will need to make to check out, and also enables them to connect to their PayPal account.

You're able to customize the payment button in almost any way you need, appropriate to PayPal's brand guidelines. You can accept PayPal credit and money, along with options such as credit and debit cards.

You also have the option to select PayPal Standard as well as Express. The free version lets you complete payments from both the cart and checkout pages.
On this last point, it's worth noting that the premium version includes lots more functionality. In comparison, the free version is a touch limited. For example, you only get the option to add a PayPal button to product pages and to a mini-cart if you pay for the upgrade.
What's more, you will also need to pay to get some other valuable admin functionality. For instance, you'll be able to process refunds from the order admin screen.
The customer experience also suffers unless you pay. The premium version (which has pricing from $59 per year) is the only way you can enable in-context checkouts. This means that, unless you shell out for the upgrade, customers will have to leave your site to check out.
Key features: Leverage Braintree and PayPal functionality, robust security measures, integration with official WooCommerce extensions
Payment options: PayPal, Apple Pay
2.6/5 stars (45 reviews) • Free
Braintree is a popular payment gateway that, while it could be considered a competitor, can also integrate PayPal's functionality into its offering. The free Braintree for WooCommerce plugin combines the feature set of both solutions for your WooCommerce store.

The plugin has lots to tempt you to give it a spin:
You'll get both Braintree and PayPal functionality, rolled into one package.

The plugin uses 'hosted fields' to increase security. This is where the checkout fields come from PayPal's servers, but display as though they are native to your site. It's a secure, seamless, and integrated way to collect payments.

You have flexibility with your payment options, such as credit and debit card, Apple Pay, and PayPal.

Braintree supports 'tokenization', which lets a customer save card and PayPal details for future use.
You'll also have the ability to process orders, refunds, capture charges, and voids from the WordPress admin screen, without any extra setup. In fact, the security and administration options are some of the best you could come across.
For example, you can leverage Braintree's suite of fraud tools for your own transactions, along with Strong Customer Authentication (SCA) for your payments. The latter is a necessity in the European Economic Area (EEA), so you get peace of mind as well as good functionality.
Why PeachPay Can Be Your Go-To PayPal WooCommerce Plugin
PeachPay has a lot of satisfied customers. In fact, the checkout window is a large reason for the growth of some successful businesses. For example, take MinifigWorks.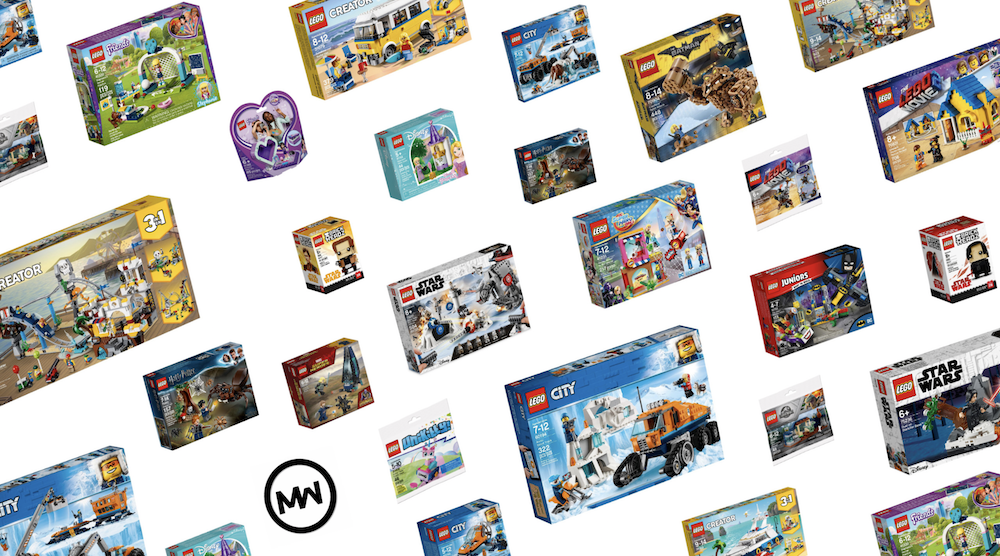 At current writing, MinifigWorks turns over $500,000 per year through LEGO arbitrage and deboxing. However, this wasn't always the case. The company used to use the default WooCommerce checkout page, and while it's functional, it wasn't optimal.
The multi-page format would cause some customers to head to other sites with quicker and more elegant checkout experiences. However, once MinifigWorks implemented a PeachPay checkout window, it brought about a couple of key changes:
First, customers could skip the cart page and check out directly from whatever product page they were on.

The PeachPay checkout window has total customization (most of it no-code), which means MinifigWorks can integrate its branding into the design. It helps to add to the seamless customer experience, without the need for coding knowledge or technical experience.
The results were impressive. MinifigWorks has 99.9 percent positive feedback from customers and an increase in conversions by 72 percent. This type of increase can also see you earn more per order – i.e. your AOV – due to the ease of use.
Another benefit is that the company management can now worry about how to grow the business, rather than stress about conversion rates, AOV, and cart abandonment. With PeachPay at your side, you could too.
Conclusion
If you want to run a WooCommerce store, you'll need to offer PayPal as a payment option. This gateway has a large market share and millions of users worldwide. It keeps both your site and your customers safe and provides full assistance if there's a dispute or fraudulent action.
To get the most out of PayPal on your WordPress site, you need to choose one of the best PayPal plugins for WooCommerce. PeachPay's checkout window integrates with PayPal once you set it up, and will simplify how you run your online store. It lets shoppers pay on an instant basis, without the need to enter credit card details.
What's more, PeachPay offers a slick UI that balances simplicity and efficiency. With the support for PayPal payments, PeachPay instills confidence in your checkout and could increase your Average Order Value (AOV). By extension, you can also reduce your cart abandonment rate, and make your site a comfortable experience for first-time shoppers.
To experience PeachPay for yourself, get started in minutes. It's free forever and there is no increase in your transaction fees.