Discord allows users to communicate with each other through text, voice, video channels, and offers features such as chat rooms, private rooms, file sharing, and voice chat. Discord was first released in 2015 and has since grown in popularity with over 250 million registered users as of 2021. Originally utilized for gaming communities, it has now expanded to businesses, schools, and other organizations for internal communication and collaboration.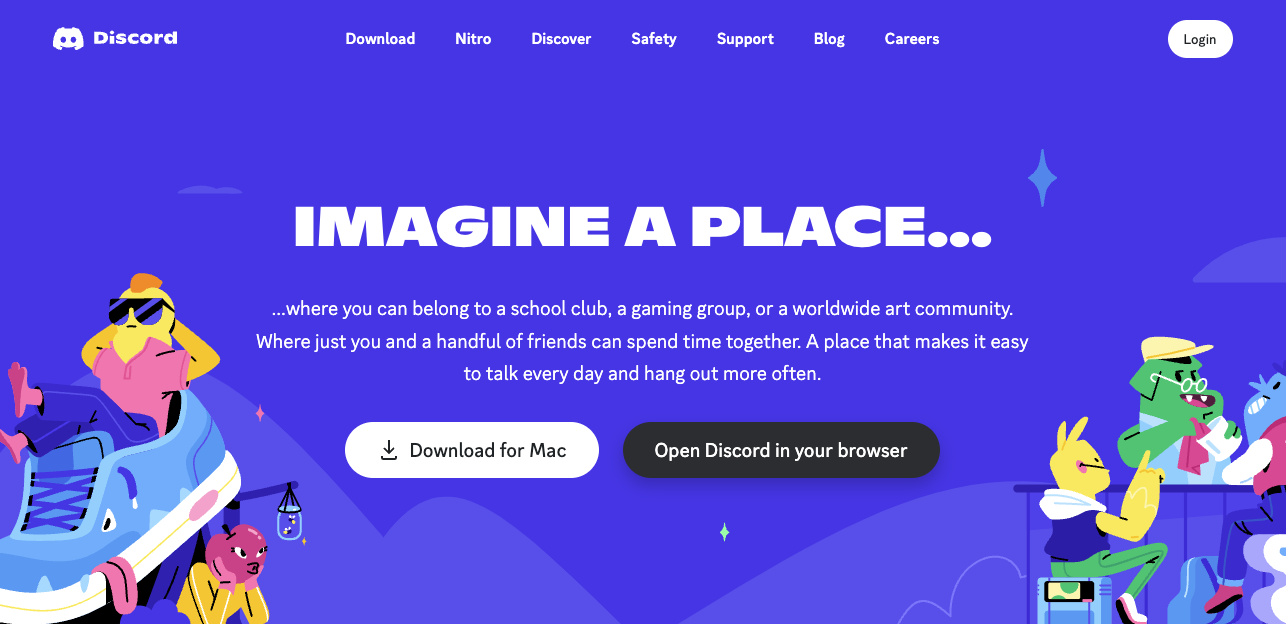 Benefits of Using Discord
Centralizing effective communication can be one of the most challenging aspects of company management. Discord has several favorable aspects that make it the ideal communication platform for your company. Here are a few examples for why a company may choose Discord:
Familiarity: Discord is a popular communication platform among gamers and other online communities, which means that many employees will already be familiar with its interface and features. Easy navigation and comfortability are key to enhancing effective communication.

Accessibility: Discord is available on multiple platforms, including both Apple and Windows desktops, IOS and Android on mobile, and web browsers, making it easy for employees to access it from anywhere.

Cost: Discord is free to use, which can attract developing and smaller companies or those with limited budgets.

Customization: You can create custom servers and channels, which can be tailored to meet the specific needs of a company. This can include setting up channels for different departments or teams, as well as integrating bots (plug-ins) and other features to streamline communication.

Security: Various features are available such as two-factor authentication and IP location tracking that allow a company to maintain secure communication.
Overall, using Discord for internal communication can provide a cost-effective and flexible solution that can help improve collaboration within your company.
Discord at PeachPay

Categories
At PeachPay, we centralize communication in Discord through creating specific categories based on department.
General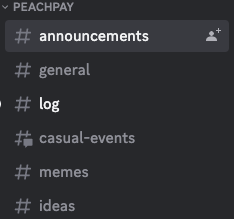 First, we have a general category for everyone in the company to utilize. This is where we centralize announcements, have a general channel for casual inter-departmental communication, log all work progress from assigned tasks, track company calendar events, and have a few fun categories such as #memes and #ideas!
Any number of categories can be added based on your company's wants and needs. Luckily, Discord's customizability makes it easy to manipulate how you want your channels to appear and function.
Product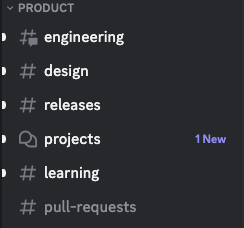 Our second category focuses strictly on our product, which then has different channels based on which department you work in, as well as interface updates (releases), project assignments, and learning opportunities. Our Discord has a more simple model because we currently have a single, online product: PeachPay, the all-in-one payments and checkout solution for WooCommerce stores. Therefore, it is easier to function off fewer channels. If your company has more than one product, you may want to develop specific categories based on the type of product and their functions.
Support

Of course, we would never leave our employees or clients hanging dry in times of need, so we added a support category. This is where we address merchant concerns related to our product. In Discord, there is a specific type of channel you can utilize called a forum, where you can add spaces for specific discussions (and resolve them). We have a discussion for every merchant complaint.
Growth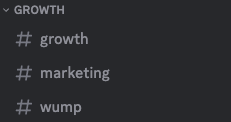 What is a business without growth? At PeachPay, our Discord includes a growth category that features growth and marketing. Here, we discuss potential growth opportunities, growth over time, and marketing necessary to expand our product further into the market.
Voice channels
Of course, we would never neglect voice channels. Voice channels work especially well when you have several remote workers. Voice channels allow your in-person team to actively communicate with your online team in safe and secure locations. While we only have three voice channels, any number can be added based on your needs.
Roles

The best part about utilizing Discord is that you can assign specific employees roles. You have the option to restrict which categories a specific role can see. At PeachPay, we do not use this feature, but this may come in handy if you have confidentiality needs.
Our roles consist of CEO, Operations, Engineering, Marketing, Support, and Design.
Bots Available for Discord
Discord utilizes bots in order to add additional features that are not available through using the regular platform. Bots are the equivalent to plug-ins, and are automated programs that can perform various tasks and function within a server or channel. Bots can be added to a server through a specific invitation link or by creating a new bot account. Most of the bots and their functions are free. Some bots, however, do have premium subscriptions with additional features.
There are many different types of bots available for Discord, each with their own set of features and functionalities. Here are a few types of bots available for use:
Moderation bots: These bots can help enforce server rules and prevent spam or inappropriate behavior. They can automatically ban or kick users who violate rules, delete messages or channels, and more.

Music bots: These bots can play music within a voice channel, either from a playlist or by taking requests from users.

Gaming bots: Some bots are designed specifically for gaming communities and can perform tasks such as displaying game stats, setting up matches, and more.

Utility bots: These bots provide various useful tools and features such as language translation, weather updates, and more.
Discord also offers a bot API that allows developers to create and publish their own bots for use on the platform. This has led to a large and active community of developers creating and sharing their own custom bots for various purposes.
Even though there are a plethora of bots to use in Discord, here are the most popular and relevant bots for a company to use:
We mainly use Zira and DailyBot here at PeachPay.
Wrapping Up
Overall, Discord is an incredibly useful tool for companies that are looking for a real-time communication and collaboration platform that is customizable, cost-effective, and integrates with other tools. No matter the working style of the company, Discord's function allows it to be useful for all types of companies. Try leveling up your company through utilizing Discord as your main communication platform!